The International Emmy® Awards recognizes excellence in international television by honoring outstanding programs produced outside of the United States. No other event brings together such a unique international television and entertainment audience in one place with a common goal -- to celebrate television from around the globe.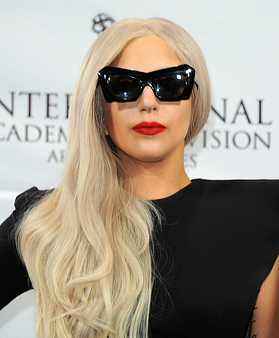 Books Wanted!
The International Emmy® Awards is looking for four (4) books to include in their gift bags and the opportunity to be involved in this black tie event. Your book will be included in the Gala Gift Bag distributed to the 1,200 international television executives, producers, and industry leaders in attendance as well as in our Celebrity Presenter Gift Bag given to 25 of the entertainment industry's most influential celebrities and world renowned figures. 25 bonus gifts will also need to be provided for the presenters.
Deadline for submission for this promotion is: Wednesday, June 26, 2013.

Books and gifts will need to be delivered by October 31, 2013. (Details to be provided.)

The investment = $3000, plus 1225 books and 25 celebrity gifts*
Past presenters, hosts, and attendees of the International Emmy Awards have included:

Lady Gaga, Simon Cowell, Lorne Michaels, Seth Meyers, Jimmy Fallon, Al Gore, Oprah Winfrey, Ed Westwick, Moby, Edie Falco, Alexa Chung, Steven Spielberg, Senator Hillary Rodham Clinton, Robert De Niro, Katie Couric (CBS News), Susan Sarandon (Oscar-winning actress), Lenny Kravitz (pop singer), Jamie Lynn Sigler (The Sopranos), Roger Bart (Desperate Housewives), Kristin Bell (Forgetting Sarah Marshall), Rosie Perez (Do the Right Thing), Jack Wagner (The Bold and the Beautiful), Barbara Walters (ABC News), Lorraine Bracco (The Sopranos), Moby, Padma Lakshmi (Top Chef), Angela Lansbury (Murder, She Wrote), Roger Moore (James Bond), Elmo, Sam Waterston (Law & Order), Judith Light (Ugly Betty), Kelly Rutherford (Gossip Girl), Paul Blackthorne (Lipstick Jungle), Willie Garson (Sex & the City), Lance Reddick (Lost) Chris Noth and Sarah Jessica Parker (Sex and the City). Sir David Frost...

The 41st International Emmy Awards Gala will take place on Monday, November 25, 2013, at the Hilton Hotel in New York City. You can visit our website at http://www.iemmys.tv/for pictures from last year's event and to view an e-edition of our annual publication, The International Emmy Almanac.

In return for participating in this promotion the International Academy will provide the following:
Book product placement in each Gala Gift Bag (1,200) as well as 25 Celebrity Presenter Gift Bags
Book title printed in the Evening's Program.
Book title listed in the credit roll of show.
Don't miss out on this once in a lifetime opporutnity to get your book noticed!
*International Emmy® Awards reserves the right to refuse any book they don't see as a quality fit. The book must be reviewed for consideration before being approved. The investment is for each individual book title.

--
Images courtesy of media tumbler and iemmys.tv.